Image

No Place for Hate Day
May 11 is No Place for Hate Day! 
Join us for No Place for Hate Day on May 11. Our theme for this year is "Proud to be an Ally."
For over 20 years, No Place for Hate, a student-led K-12 school climate improvement program, has helped build learning communities of inclusivity, respect and equity. 
Help us acknowledge the hard work of students, educators, parents and the entire community by taking over social media with your inspiring stories of acting as an ally and using the hashtag #NoPlaceForHate.
Here's the plan: show up online on Thursday, May 11, 2023 and follow these 3 steps:
Image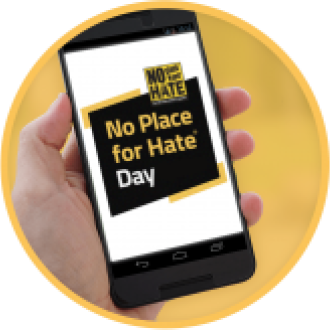 Post
BE CREATIVE! Post a photo or brief video with a caption that answers this prompt: Tell us about a time when you were proud to be an ally. Please note: When sharing your story, please do not name anybody by name and do not tag anybody in your post. We ask this because acting as an ally doesn't always happen in public and our priority is to protect people's privacy and anonymity.
Join schools across the country as students, educators and families take over the Internet with inspiring stories of how No Place for Hate is helping students to act as allies.
See you online on May 11th!
The videos below offer examples of allyship to help spark ideas for your own story.
Image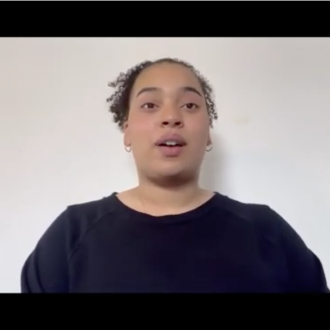 ALLYSHIP WITH FRIENDS
I was proud to act as an ally when I saw a mean post on Instagram that was targeting a friend of mine.  I asked the person in a nice but firm way to take it down and they did.
Watch the Video
Image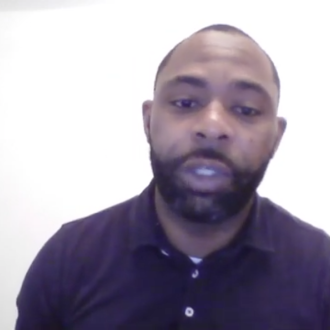 ALLYSHIP AT WORK
I was proud to act as an ally when I noticed that someone at work was not getting the credit they deserved.  I brought it up in a meeting and acknowledged the hard work my colleague contributed to the project.
Watch the Video
Image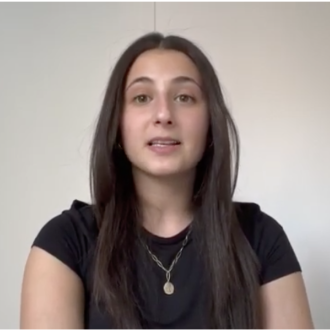 ALLYSHIP WITH FAMILY
I was proud to act as an ally when I told a family member that their 'joke' was biased towards a marginalized group of people. While they may not have intended it to be biased, I explained to them that the impact of our words really matters.
Watch the Video